PAYMENT DETAILS :
Deposit Payment towards Subscription Charges via :
a) Online Transfer/NEFT/IMPS/UPI
b) UPI Id Or Scan Code
c) Credit Card/Online Gateway
d) Cheque Deposit in Bank Branch/ATM
Important:
*We DO NOT Accept Cash Paymets
*Payment via Credit Card/PayU Gateway will attract Convenience Fee of 2%.
A) Pay via Online Transfer NEFT/IMPS/UPI:
Bank Name : ICICI Bank
Payee : WITTY NETWORKS
Account Number : 643605500327
Account Type : Current Account
IFSC Code : ICIC0006436
Branch : JUHU Branch
Location: Mumbai
OR
Bi) Pay towards our UPI ID: WITTYNETWORKS.IBZ@ICICI
OR
Bii) Pay towards our Scan Code: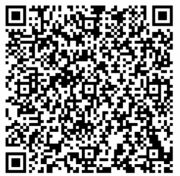 C) Pay via Online Gateway :

*Payment via Online Gateway will attarach 2% Additional Convenience Fees
D) Pay by Cheque Deposit Directly in ICICI Bank Branch or ATM, towards above stated ICICI Bank Account.
Once Payment is deposited, Kindly send details of Payment via Email to Accounts@WittyTrades.com OR Simply Call 022-48975000
.